Sunday School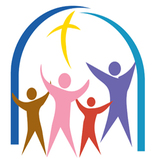 The Sunday School provides a nurturing and educational environment for our children to become familiar with basic tenets of Christian faith as well as to become aware and appreciate the history, traditions and ways of the Armenian Apostolic Orthodox Church.

Classes for children Nursery-High School are taught by our caring and educated staff of dedicated parish members.
Sunday School News Written by Debbie Maljanian-Kerr A lot has happened since our Fall Looys publication. The Sunday School continues to meet bi-weekly in a safe and engaging environment. We have made an effort to be present in the sanctuary so that students may take Confession and Communion on those days. They are learning about the Bible, Sacra-ments, the life of Jesus and our Armenian Christian herit-age. For Halloween, Der Hayr did a special children's sermon on vestments and explained the significance of his "costume." We followed up with paper Der Hayr dolls and vested our own while reviewing the lesson shared by Fr. Haroutiun. The students worked hard for three weeks preparing for the presentation of our short Christmas play. Parents worked hard to ensure the children were in attendance and practiced lines. We should be so proud of them all for giving 100 percent, especially during such challenging times. We are grateful for their efforts and dedication that resulted in a successful event. We would like to express appreciation for all who were able to be present and participate in our Sunday School pageant on December 19, 2021. What a joyful experience for our students, families and congregation to celebrate the Christmas season together.







---